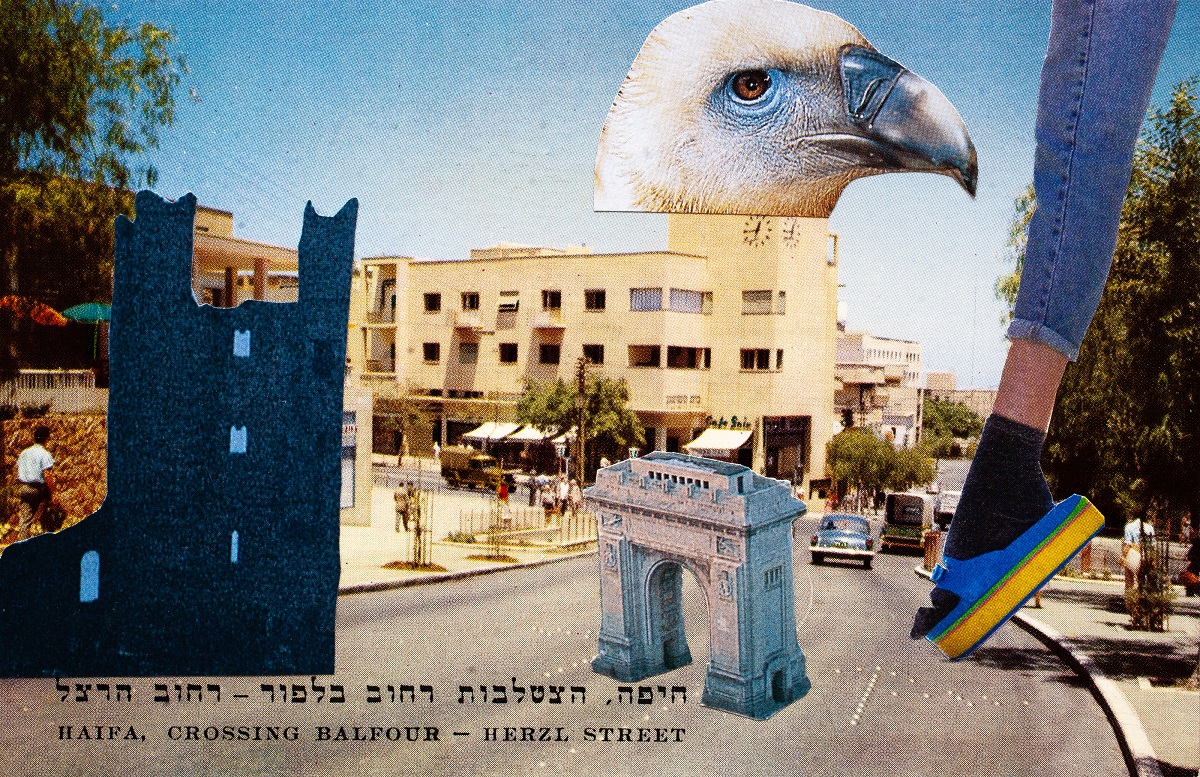 Social Bauhaus
Click to view the event brochure
Among Israel's urban centers, Haifa is considered home to the largest concentration of International Style buildings. "Social Bauhaus, an Urban Experience Marking the Centenary of Bauhaus," will be held in Hadar Hacarmel, Haifa—from the Beit HaKeranot area to the Talpiot Market—on November 28–30, 2019 (Thursday morning–Saturday night).
Social Bauhaus, held in conjunction with the "Open House" program, includes three days of interdisciplinary exhibitions and events, outings, and discussions. Like the first event, held last year at Haifa Port and Wadi Salib, Social Bauhaus invites visitors to wander and stroll through a complex urban experience of "place."
Route of the events at Hadar Hacarmel:
The route starts at the former Basmat School (Balfour Street corner Masada) and the building that was renovated by the Technion's Faculty of Architecture—"Hadarion"—where the exhibit ""Haifa Bauhaus" – Is There Such a Thing?" and various events will take place. It continues to Beit HaKeranot (down Balfour Street) and then through the underground passageway to Herzl Street.
From there, visitors are invited to the heart of Red Haifa. The iconic Ora Cinema, abandoned for decades, will be opened to the public as the venue of an exhibition and various events, as will the home of the Haifa Labor Council and the remains of the Amphi Cinema /parking lot on Syrkin Street, where an arena for a sound performance by a chorus of automobiles will be set up. The fourth focal point, farther down Syrkin Street, is the Talpiot Market structure—one of Israel's most important and iconic Bauhaus buildings and an epitomic representative of the International Style. All floors of the building have been cleared of antiquated refrigeration rooms and years of accumulated junk. The site will host dozens of artists and events of dance, performance and sound events.
The activity will branch into secondary circles around Hadar Hacarmel; a detailed schedule will be uploaded soon.
Click to read the full story of Bet Hapoalim (Workers' House)  
Click to read the full story of Ora Cinema
Click to view the event brochure

An important goal is to encourage cooperation in Haifa among academic institutions, civic institutions and associations, social groups, diverse populations, the Haifa art community, and the public at large. The perception is that there is a stimulating awakening life force pent up in a "place." The space,  containing traces of human experience alongside change and the containment  of memory , makes it possible to bring conflict to the surface while providing  a forum for a common  dialogue.